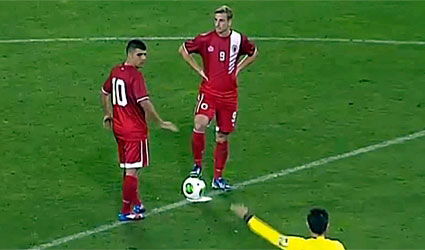 GIBRALTAR made history when their international team drew 0-0 with Slovakia. It was their first match since being admitted to UEFA.
They played the match in a 30,000 stadium in Portugal – that is large enough to hold the entire poplation of the Rock. Spain suffered a shock 1-0 defeat against South Africa in their international friendly.
Returning to the scene of their World Cup triumph many in the Spanish squad would have had happy memories of the Soccercity stadium. But there was no room for complacency for the World Champions. "I think we can even say the defeat was well deserved," Spain coach Vicente del Bosque told Cuatro TV.
"We started well but little by little they started to open us up and we allowed them time to counter attack."
England lost for the second time in five days, going down 1-0 to Germany, Per Mertesacker netting the winner with a header