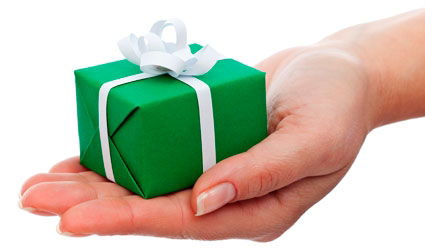 IT feels like I've just cleansed the cobwebs off my face from Halloween, but as I strolled through the streets this week – despite the warm sun – there was a real feel of Christmas in the air. 
Shop assistants were busy decorating windows and putting up fairy lights, while advertisements are strategically putting ideas in our heads of presents we should buy. 
"Oh no, ho ho ho!" is about as much festive spirit as I could muster up. After paying for the mortgage, various loans, the electricity, flights back to home for Christmas as well as an array of other unforeseen costs, my Christmas piggy bank savings are at an all time low. Right now – at the most expensive time of the year – I'm broke!
Am I a total Scrooge if I suggest a 'Cheap Christmas' to my family? Or will they be thinking, "I like the idea of that, I'm smashed too!" 
This is the thing about Christmas, while it is a fun time where all the family gets together and eats and drinks their hearts out, it's also a time of the year that makes people feel really stressed and feel guilty too. 
If your brother gets you the latest iPhone, but you only get him socks, it's mortifying. It's a minefield deciding how much to spend on each other and no one wants to underspend, so that's why we often spend more than intended – for fear of looking cheap.  
But if you're broke, you're broke. That's the reality of the situation and considering the financial mess the world is in right now, you can be guaranteed that many family members are feeling the same pinch. So go ahead – set down some ground rules to make Christmas more affordable this year. Try presents just for the kids, or a Secret Santa type of idea where 50 quid is spent on one nice present for one member of the family. As long as there are mince pies and a log fire a Cheap Christmas sounds just perfect.