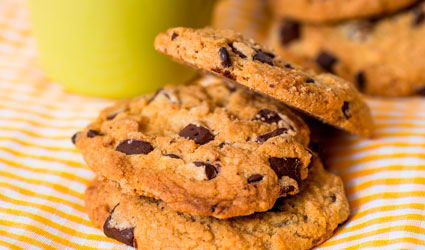 CHOCOLATE chip cookies are a delicious and world known snack, but not everyone knows they were originally a culinary accident.
American Ruth Graves Wakefield is said to have accidentally made the first-ever chocolate chip cookies in her restaurant, The Toll House Inn in Massachusetts.
In the 1930s, after running out of baker's chocolate while making chocolate cookies, Wakefield decided to use pieces from a Nestle chocolate bar.
But instead of melting, the chocolate maintained its shape, giving birth to the popular biscuit. Wakefield published the recipe in her cookbook Toll House Tried and True Recipes, and it rapidly became a baking favourite.
Rumour has it that she sold the recipe to Nestle for a lifetime supply of chocolate. What is certain is that the Nestle Toll House chocolate chip cookies sold in the US are made with the original recipe born from a mistake.