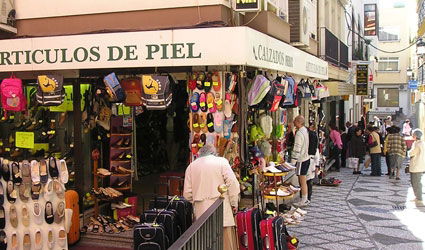 THERE is good news for non-EU tourists as shops in Almuñecar and La Herradura will soon refund IVA (VAT). This measure has been adopted by local businesses in cooperation with the town council and the Almuñecar tourism board.
Non-EU holiday makers who visit Almuñecar and La Herradura and spend more than €90 in purchases will benefit from this refund.
When customers complete their purchases, they will only need to send their tax refund form in a prepaid envelope. All shops participating in the scheme will display a distinctive sign at their entrance.
This type of transaction is the most demanded by non-EU tourists, who make up a great number of visitors in Almuñecar according to shop-owners representative Francisco Chacon.
The service, Chacon claimed, will place Almuñecar and La Herradura as top holiday destinations where all possible tourist services are provided.