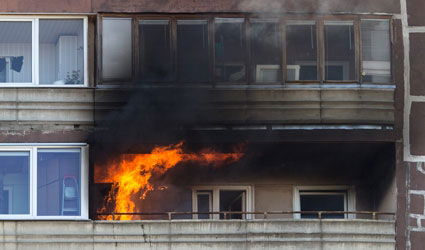 TWO boys, one just eight-years-old, caused a large fire in a five storey building on calle Trasimeno in s'Arenal whilst playing with lighters on the terrace of their home.
Clothing and furniture on the balcony quickly caught fire and spread in a matter of seconds. The flames also damaged the neighboring home and the smoke affected the two floors of flats above. More than 30 people were in the building when the incident occurred, and all managed to escape unharmed. 
It took firefighters three quarters of an hour to control the flames, ventilate the building and make sure there was no structural damage.