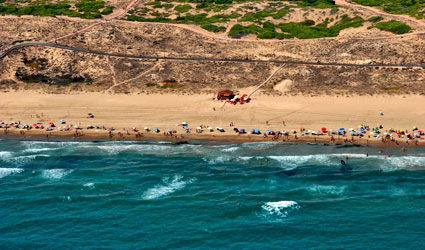 A COLLABORATION has been signed between the Alicante University and Torrevieja City Council to carry out a Coastal Dynamics Study along Torrevieja.
The study will begin in the spring of 2014 and last for one year with work verified by the Department of Maritime Engineering from the Polytechnic School at university.
The study aims to assess the extent of coastal erosion that has been detected, and to help preserve the coastline and the marine ecosystem. The study has a budget of €8,000.