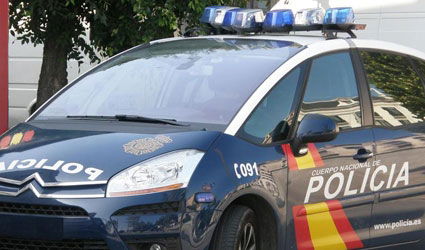 MEMBERS of a gang of 25 people dedicated to sexually exploiting women and Internet fraud using stolen or cloned bank cards have been arrested in Palma.
National Police uncovered the gang who were buying expensive products and sending them in vans sealed with silicone to the port of Valencia where they would be loaded on to a boat heading to Lagos, Nigeria. 
The year long operation culminated with 25 arrests across Palma, Madrid, Toledo and Cantabria. Police seized120 vans filled with television sets and premium alcoholic drinks, worth an estimated €5million from an industrial site in Madrid and the Valencia port.
Furthermore police found that the gang had been using Spain as a hub to send Nigerian women to European countries for sexual exploitation. They rescued five victims as a result of the investigation.
The lengthily investigation, involving 12 months worth of surveillance operations in various parts of Spain, came about when a Nigerian man reported that he had been attacked by several people of the same nationality in Fuenlabrada in Madrid, raising police suspicion.