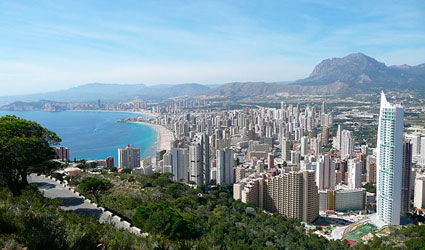 TOURISM on the Costa Blanca during the first 10 months of the year has increased employment within the sector by 5.3 per cent. Average occupancy in hotels between January and October was 64 per cent, with four and five star hotels recording an average 75 per cent occupancy.
The Provincial Association of Hotels say October saw 62 per cent occupancy, five per cent higher than during the same month in 2012. They credit the higher than average weather temperatures, the arrival of the Alicante-Madrid AVE high speed train and the airport links with the UK and the rest of Europe with the positive figures.
The UK is the leading source of visitors, followed by the Nordic countries, Germany and Holland.