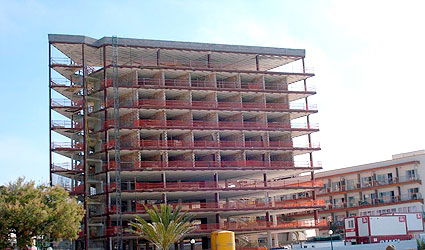 PALMA Provincial Court has confirmed the sentence against former Capdepera mayor, Bartomeu Alzina, in the case of the collapse of the Son Moll Hotel in Cala Rajada.
The hotel collapsed in December 2008 and four workers died and another four were injured. Alzina was sentenced to an eight year ban from holding public office for corruption.
It was considered that he consented to the illegalities surrounding reformation work being carried out on the hotel. The work started without a permit.
He appealed against the sentence which he was given in February last year, but his appeal has not been accepted, because the court considers that if he was aware that the work was going ahead without a permit, he should have stopped it.
He ordered work be stopped a day after the collapse and opened disciplinary proceedings against the promoter.