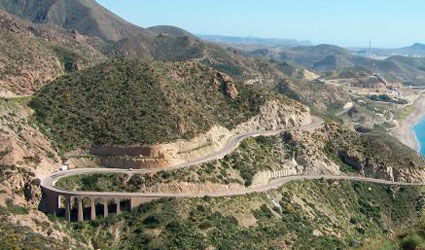 A MAN was killed after the vehicle he was driving went off the road and dropped 30 metres into a rambla (gulley.)
According to Levante Fire Brigade sources, the wrecked car caught fire after hitting the ground hard. The driver was trapped inside the car which completely burnt out. Firefighter had to put out the blaze which spread across 200 metres of hillside.
The accident happened in the Granadilla Rambla, in the neighbourhood of Sopalmo, Mojacar .
The Local Police, Guardia Civil and Levante firefighters, worked for hours to extinguish the flames and to recover the body of the victim. The Emergency services had to wait for the coroner to arrive to give the order to remove the body.
A number of individuals who were witnesses to the accident immediately alerted the Emergency 112 services and even warned the 061 medical practitioners that they could not do anything to save the man's life .