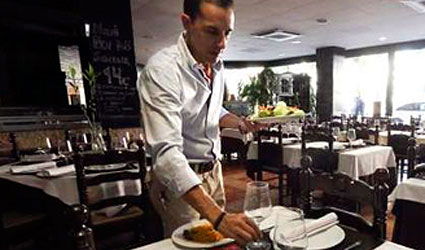 ALICANTE city restaurateur Daniel Galvañ recently decided to offer free meals to crisis-hit families. The Euro Weekly News has already told how Paco and Javier, the owners of two neighbouring cafes, offered to assist him in providing free food every Tuesday and Wednesday throughout November. 
 Anyone who turned up between 1pm and 2pm equipped with a justifying note from the Red Cross, Social Services or Caritas would receive the same Menu del Dia as paying customers.  The trio were especially anxious to help those with small children.
But only one couple turned up at Restaurante El Chef on the first day. No-one else went on to Paco and Javier where there was coffee for the adults and merienda for the children.
"We shall continue with the offer this month and see if things pick up," said Daniel.  He, Paco and Javier were surprised, he added, as they had advised social services of their "open door" offer.
"The Red Cross told us they were sending two families, but in the end they did not come. We can't understand it."