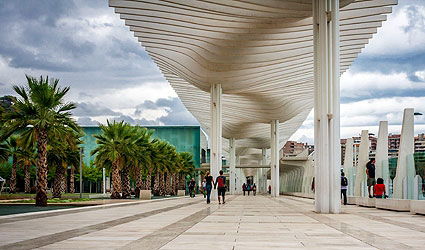 FIVE companies are interested in managing a gourmet supermarket in the Muelle Uno commercial area of Malaga Port. 
Carrefour had initially been named as the company which would take over the premises, however, talks have reportedly come to a standstill due to differences between the brand and the contract holder, mainly regarding the rental price. 
Several companies, including multi-nationals, are now in talks with the holder of the Muelle Uno contracts regarding prices and the type of business which could be opened there.
The plan is for a store selling high quality food products, although the space could also be used to include cooking and restaurant areas. 
One of the main aims is to attract more people to the area throughout the day, which would in turn improve business for other shops located there. Muelle Uno is currently visited by approximately six million people throughout the year.