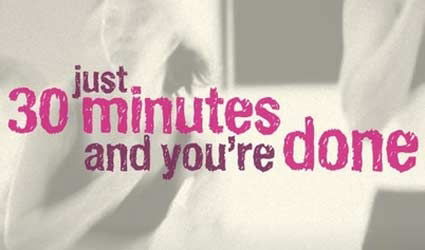 A NEW girls-only fitness craze is sweeping across the UK.
'Hiitgirl' is based on the principles of high intensity interval training. Exercise classes are dependent on people's fitness levels with a trainer telling the ladies when to work hard and when to take a short rest.
The 30 minute varied classes using medicine balls, sandbags, skipping ropes and trampettes, were developed by fitness experts Susan and Stuart Dyson who wanted to find a way to help busy women fit exercise into their lives and enjoy a workout in a female-friendly space. They say although the workout only lasts 30 minutes, it keeps burning fat for hours after.