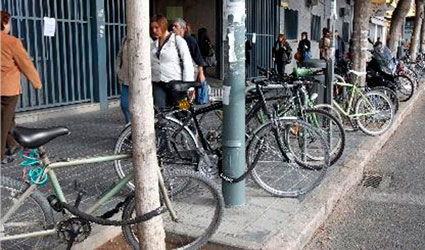 READER C.E. Fry recently contacted the The Euro Weekly News with a warning for Calpe cyclists. The Policia Local are removing all bicycles security-locked to trees or lampposts, he told the newspaper.
They are detached with bolt-cutters and taken to the municipal pound.  Here the unfortunate cyclist may have to pay a fine before retrieving their property, said Mr Fry.
There are bicycle stands installed throughout the town but these are "totally insufficient" for the number of cyclists in the town, he claimed.
He has made unsuccessful official enquiries as to where parking would be acceptable.  "No-one seems to know!" he lamented.