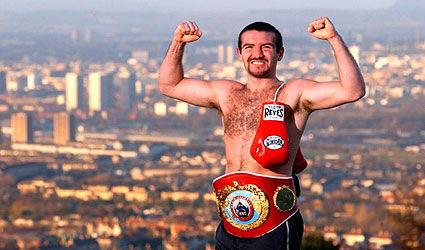 FORMER WBO featherweight champion Scott Harrison has given required documentation to the British Boxing Board of Control and his suspension has been lifted.
The 36-year-old had his licence suspended for failing to produce proof that he has no outstanding legal matters in Scotland and no international arrest warrants against him.
However, the Spanish press reports that his request for a suspended sentence has been rejected. Once he receives notification of this, he has 15 days to return to Malaga to enter prison.
He was sentenced to four years for attacking the owner of a brothel in Alhaurin el Grande and two clients in May 2007. 
He has formerly spent five weeks at Alhaurin de la Torre Prison for stealing a car, assaulting the passenger and driver, and a Guardia Civil officer in Alhaurin el Grande in October 2006.