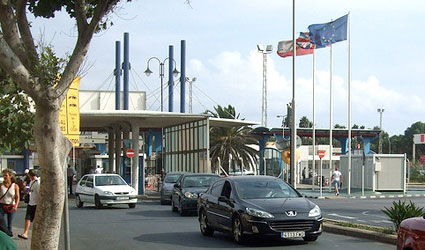 THE EU Commission has ruled that Spain has not violated any laws with the tougher border controls in Gibraltar which began this summer. 
The border controls followed conflict with the Gibraltar authorities over several concrete blocks being dumped in the Bay of Algeciras.
The EU has issued recommendations for both Spain and the UK, saying that managing the border is a constant challenge due to the high volume of traffic in a relatively small space and the rise of tobacco smuggling into Spain. They say that authorities on both sides of the border should take measures to better control the challenges. 
Spain is recommended to make better use of available space on the Spanish side of the border checkpoint, be more selective in checks and exchange more information with the UK. 
Meanwhile, the UK is recommended to guarantee non-systematic controls based on the risk to travellers and their belongings, improve legislation to contribute to the fight against smuggling, and exchange more information with Spain.