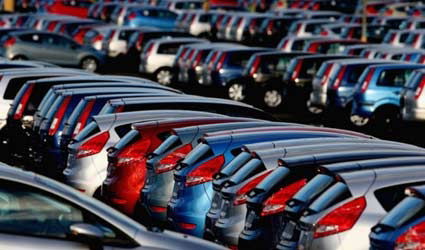 THE Spanish car market is experiencing one of its best moments in three years.
Car trade associations have released the figures of new car registration in October, and they show encouraging results.
New car registration in Spain reached 60,301 units in October.
This is a 34.4 per cent increase in relation to the same month last year, when 44,873 new cars were registered.
The the PIVE incentive programme to buy new cars, which is currently in its fourth edition, is being thanked for the rise. There is also a PIMA Aire plan intended to help businesses buy commercial vehicles.
These figures showed that the 28.5 per cent September increase in registrations was no flash in the pan.
During the first 10 months of the year, new car registration reached 606,736 units, a 1.1 per cent increase in relation to 2012.
All the Spanish communities registered an increase in sales except the autonomous cities of Ceuta and Melilla, with a 10.3 per cent decrease.
By segments, there is a general increase in all categories except for sports cars and 4x4s, which saw their sales decrease by 10.7 per cent and 54.3 per cent respectively.
This wave of optimism has reached Ford Spain's CEO Jose Manuel Machado.
Machado made prediction of 1.5 million cars being sold in Spain in 2017 during the 28th Automotive Sector Meeting held in Navarra.
According to Machado, this will be possible thanks to the average Spanish income doubling in the last 10 years.
"Once customers discover the vehicle's technological evolution there will be a boom in sales similar to the mobile telephone market one," he added.
Machado also made reference to car production and said that, in 2014, 2.4 million cars will be manufactured in Spain.
In that sense, the Ford factory in Almusafes (Valencia) will play its part with 100,000 vehicles, he claimed.