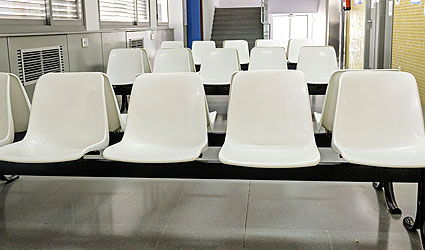 A MAN has been arrested for attacking a medic and security guard at the medical centre of Llucmajor. The IB-Salut is now launching a complaint, requesting that the person in question pay for damages caused to the medical centre.
In the first moments of the incident a woman, visibly distressed, told the faculty that she had been attacked by a friend, who behaved violently towards her when she found him in her room.
The suspect then arrived at the scene, and went for her in the medical centre. The security guard approached him and expelled him from the premises.
The 33-year-old man ignored this warning and re-entered the medical centre, and when the security guard approached him, he punched him in the face.
The man then found the doctor who had been attending his partner and punched him too. He also confronted the nurse that was present. 
The security guard called the Guardia Civil and Local Police of Llucmajor to deal with the aggressive man and several officers quickly arrived to prevent any further harm.