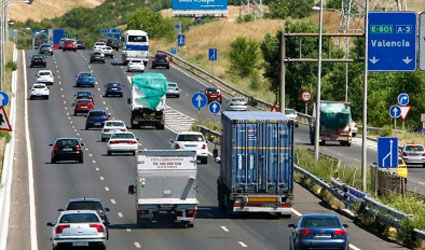 THE number of death crashes on Valencia's road network have fallen 29 per cent so far this year. There have been 66 fatal accidents this year, compared to 93 during the same period last year, said the Government delegate in Valencia, Paula Sanchez de Leon,
The human cost of those 66 accidents was 76 people killed, compared to the 101 victims last year; a fall of 25 per cent.
Now Sanchez de Leon has awarded the Medal of Merit for Road Safety in bronze category to Alicante province, which has seen the number of fatal accidents dip 31 per cent from 29 to 20 as of November 10, 2013, with the number of fatalities down from 32 in 2012 to 22.
Alicante was given 'due recognition' for the work done in the field of road safety in implementing safety campaigns andits zero tolerance approach to speeding and drink driving.
Sanchez de Leon added: "Through this project more than 500 offenders each year have been brought to justice."