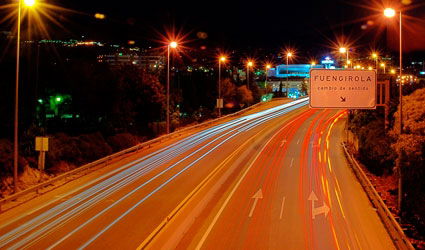 EIGHTEEN per cent of drivers are caught speeding on the A-7 between the Calaburras lighthouse and La Cala de Mijas.
There are speed cameras at those points (kilometres 200 to 205) which since June measure the average speed at which the vehicle has been travelling between the two. The limit on the piece of road, which is used by some 14,000 vehicles per day, is 80kph. However, almost 2,500 are going too fast.
The side of the road heading towards Fuengirola, carries more traffic, but there are fewer drivers who exceed the speed limit, with just 14 per cent. Meanwhile, 23 per cent of the average 6,400 per day heading towards Marbella are caught speeding.