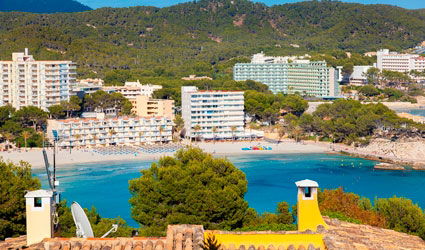 TOUR operators from around the world are looking at Mallorca as the next top holiday destination. British, Nordic and German companies have signed contracts to bring up to 100 million tourists to the island in the years up to 2020.
Tourism business owners and hoteliers have received the news with open arms. Long-term agreements with tour operators allow them to undertake refurbishment works at their premises and increase prices as a consequence.
They recognise, however, they might earn less money as business, though steady, will leave little room for profit margins. Representatives from hotel chains including Melia, Viva, Hipotels, HM and Marina Hotels have said these agreements pay off.
They claim financing is easier with the endorsement from tour operators. And financing is now crucial to carry out refurbishment work. "These agreements are bound to an investment which involves the two parts," said Antonio Homar from Viva Hotels.
"The best news in any case is that tourists come to us instead of going anywhere else," said Xisco Fullana from Hipotels. Meanwhile, tour operators claim Mallorca is a destination they can trust in.
"For us, Mallorca is key for its connections and the security it gives to clients," a representative from Monarch airlines stated. "Tour operators look for specialisation," said Joaquin Caldentey from Marina Hotels, and Mallorca has a diverse offer with establishments for families, couples or people without children.