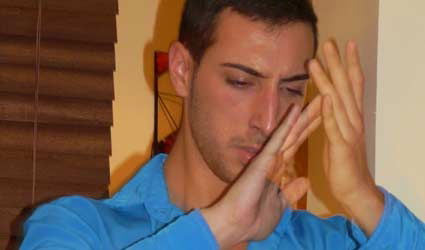 NEITHER a dandy nor a metro-man, I hesitate to comment on men's fashion.
As an overview, I suppose menswear is boring and predictable compared with the choice in women's fashion. 
This is particularly notable at evening events. A few score women will be well dressed. Chances are there will not be two women in the same outfit. How do the men stack up? If it is cool it will be long jeans and sleeved shirts. If warm, khaki shorts and short-sleeved shirts likely purchased for a few euros at the market.
For good reason one no longer hears the expression epitome of sartorial elegance applied to men. When did dressing down become a fashion statement? Bizarrely, one has to turn to the armed forces to see how smart men can be when they want to be.
There is an unattractive sameness about men's attire. It is akin to the sameness of the tunics worn in the Chinese People's Republic when Mao Tse Tung was running things.
They had no choice, we choose not to choose. In a dress sense, one cannot tell the difference between a male rock star and a penniless drifter. 
Does it have to be that way?  Not at all. The ballad being sung by Latvian singer Zigfrids Muktopavels was a treat for the ears but his fashion sense is a treat for the eyes.
A popular and undeniably masculine singer, Zigfrids is no Burt Reynolds in looks.  However, he more than makes up for it with his sharp style of dress when singing his popular ballads.
Typically, a knee length slim black jacket and cut slacks. A white shirt with winged neckline and black cravat complements the waistcoat with collar. Great for the stage, why not for socialising?
Local male flamenco dancer Daniel Asiz has a reputation and dress panache that goes far beyond the Costas. The audience at Orihuela Costa Resort was mesmerised.  The artiste's ricocheting heels cannot take all of the credit. Daniel cut a fine and romantic figure in hip-hugging black slacks, waistcoat, white open-necked shirt and red neckerchief.
Imagine the reaction had either of these men strolled the shopping malls of Riga or Murcia in the same attire. I doubt their departure from male dress convention would be as well received. They would likely be dismissed as dandies. 
When women step out in an appealing outfit, they attract compliments. Why is unimaginative, often tasteless and universal drabness a male fashion preserve?  Perhaps it takes courage for men to be a little different from their peers, for them to dress with élan and elegance. 
Who knows, if just a few men were to ditch their shorts and sleeveless shirts and dress like Zigfrid, the rest of us might follow. You first, mate.