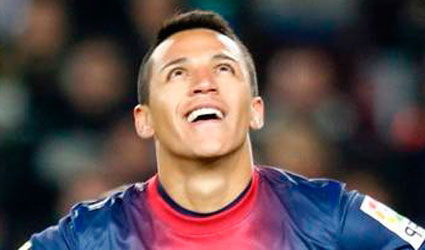 A BARCELONA star has given Celtic goalkeeper Fraser Forster a vote of confidence to play for England. Forster played a starring role in the Glasgow club's matches against the Catalan giants in the Champions' League, with a string of fine saves last season and this.
That form has prompted Barcelona striker Alexis Sanchez to warn of the difficulty his Chilean teammates will have to beat him in tomorrow's (Friday) clash with England.
Many feel Roy Hodgson will pick the 24-year-old, dubbed 'the great wall ' by some sections of the Spanish media, for his international debut at the Wembley match.
Speaking on the Celtic website Sanchez said: "Fraser is a keeper who is good with his feet. "He is a complete player and it will be difficult to score against him. But it's up to them (England) to choose who are the best keepers to take to Brazil.
"You don't play every day against a strong team like them and for us it's going to be historic. It would be fantastic to score a goal and to help my team win. Any Chilean player would love to score at Wembley."