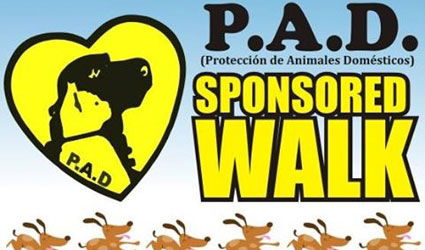 THIS Sunday, November 17, PAD (Protección de Animales Domésticos) will organise a sponsored walk.
Registration is from 11am and the walk starts at noon. Entry fee is €10 and participants are asked to get as many sponsors as possible.
The walk will start from the Sohail castle in Fuengirola and go along the Paseo to the Fuengirola Port, marking the half way point and a drink for the dogs. Then walk back towards the Castle where the walk will finish at The Gun Pub for a barbeque and drinks.
Anyone wanting to walk a PAD dog should call Lisa on 658 351 642 before Friday 15.