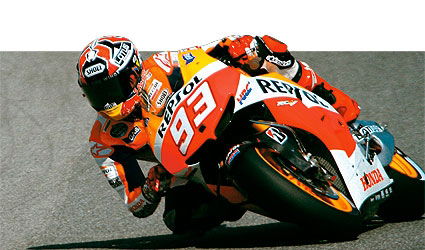 Last Sunday, rookie Marc Marquez (20) became the youngest-ever world MotoGP champion by finishing third in Valencia. Fellow Spaniards Jorge Lorenzo and Dani Pedrosa came first and second.  
Thursday November 14, one of the world's greatest-ever batsmen, Sachin Tendulkar, starts his final first-class cricket match when India meet the West Indies in Mumbai.
Friday November 15, the first legs of the 2014 World Cup play-offs take place: Greece v Romania, Iceland v Croatia, Portugal v Sweden and Ukraine v France. The second legs are next Tuesday, and depending on results, Cristiano Ronaldo, Ibrahimovic and Frenchmen Ribery, Lloris, Evra, Nasri, Remy, Cabaye, Sagna, Giroud and Koscielny could miss Brazil!
Also Friday November 15 England play Chile in a friendly at Wembley and manager Roy Hodgson could field three Southampton players, Rickie Lambert, Adam Lallana and Jay Rodriguez. Next Tuesday England meet Germany in another friendly.
World champion Sebastian Vettel, with seven successive F1 Grand Prixs victories behind him, the same as Michael Schumacher achieved nine years ago, needs to win the last two, in America on Sunday and Brazil on 24 November, to equal Alberto Ascari's record of nine straight wins, set in 1952-53. Vettel has won 11 races this year; Schumacher won 13 in 2004.
© By Tony Matthews