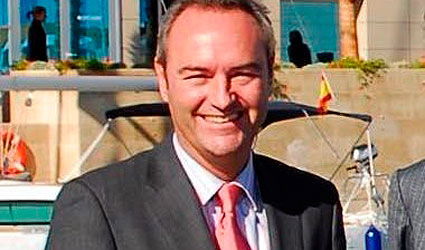 REGIONAL broadcaster RTVV will be wound up by the end of this month.
"There is no going back," said the president of the Valencian Community, Alberto Fabra.  "Maintaining Radio Television Valenciana in the conditions imposed by the courts would affect everybody's wellbeing."
Fabra was referring to the reversal of RTVV redundancies aimed at reducing the 1,620 staff by around 1,000.  The broadcaster's workforce was larger than the total number of Antena 3, Tele 5 and La Sexta employees.  
Some RTVV workers accepted the redundancy offer but decided to start legal action. The Valencian Upper Court of Justice TSJCV ruled in their favour and ordered their readmission to RTVV.
Initial jubilation soon gave way to stupor, however.
RTVV, with debts of more than €1billion, could not afford to reinstate all the workers, the president announced.  Instead it would have to close.
He was not going to consider the potential electoral cost, Fabra said, because this was a moment "for being responsible." It was not a question of making a better or worse showing in the polls, he insisted.