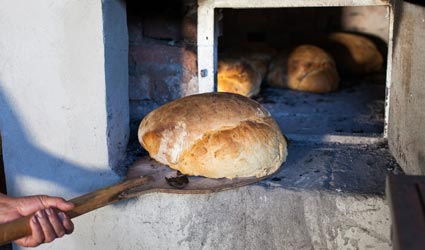 BAKING bread can help fighting the symptoms of depression, a report by British organisation Sustain says.
According to the report, entitled Rising Up, bread making is accessible, improves both health and wellness, and reinforces personal relationships.
It also benefits people with learning disabilities or ex-soldiers in transition to civilian life.
In a survey, 88 per cent of those questioned said that baking bread gave them a sense of achievement.
Making bread made 87 per cent of them feel happier, and 73 per cent of them felt more relaxed when baking.