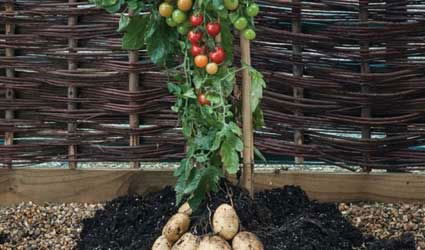 A BRITISH company has launched on the market a plant capable of producing potatoes and tomatoes at the same time.
Under the name of Tom Tato, a single plant is said to give more than 500 cherry tomatoes and up to two kilos of white potatoes.
This is achieved by grafting by hand each plant to create the double cropping feature, a concept Thompson & Morgan, its creator, has been working on for 15 years.
The hybrid plant is only available in the UK, but can be bought online for £14.99 (€17.78) for one plant, or £29.98 (€35.57) for two plants.