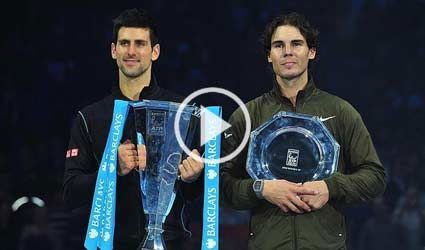 Novak Djokovic retained his World Tour Finals title with a comfortable 6-3 6-4 win over World No. 1 Rafael Nadal at the O2 Arena in London.
The serb extended his unbeaten run to 22 matches to finish the season in top form. 
"I am very proud of the way that I managed to recover and perform better and better as the tournament went on", said Djokovic.
"I had the tough three setters against all of the opponents in my group, and then I managed to raise the level of tennis in the semi-finals and finals when it mattered the most."
He will now head to Belgrade, where Serbia take on the Czech Republic in the Davis Cup final from Friday.