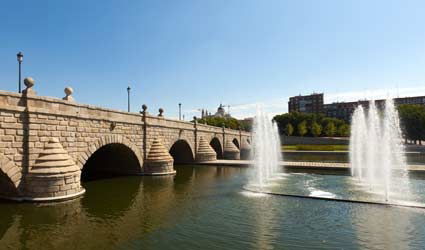 MADRID'S rivers have the highest level of drugs within the European Union.
A study published in the scientific journal Chemosphere has revealed cocaine-related compounds in the surface waters from the Manzanares and Jarama rivers are "omnipresent."
Levels were especially high in those points where the rivers receive sewage from the Butarque area in Madrid.
The authors of the research were not surprised about this finding as1.2 per cent of Spanish youngsters aged between 15 and 17 took cocaine last year, according to a recent survey.
Researchers also found high levels of other substances including amphetamine, opiates, methamphetamine and methadone.
The samples took by the researchers revealed cannabis levels were similar to other substances.
This is despite this drug being the most used one in Spain.
No traces of LSD or heroin were found in the study.
According to the research, these substances can be detected in the rivers mainly because of their inappropriate disposal.
They also reach the rivers when they are not fully processed by their users' bodies. Current sewage plants don't have the technology required to fully remove these substances.