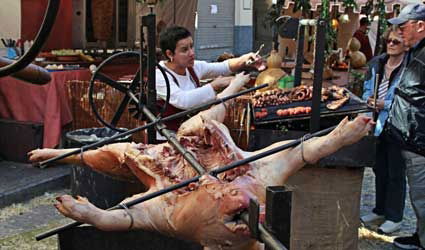 EIGHT cases of salmonella are being investigated.
Six of the victims have been treated at health centres across the Vega Baja, with two requiring hospital treatment.
One sufferer who was admitted to hospital with dehydration, kidney damage and blurred vision, claims the poisoning came from a food stand at Elche's Medieval Market, saying meat from the stall was the last thing he ate.
Local Police have carried out hygienic and sanitary checks and license reviews of the food handlers, with the Public Health Department saying there was no definitive conclusion as to whether the Medieval Market was the source of the bacteria. They say the incubation period has passed so no new cases are expected.