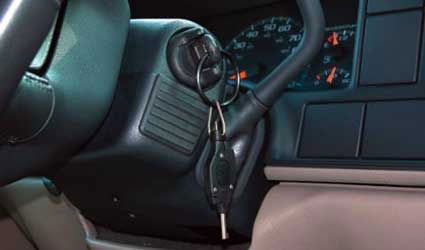 A MAN has been arrested in Motril after he stole a car and left his children inside while he went shopping.
A Local Police unit found the suspicious car while patrolling in the Kilometro 1 area of the town.
When they approached the car, Police found two minors inside.
They were waiting for their father, who had left them there while he was shopping.
When the man returned, he tried to prevent the children from talking to the officers.
After an enquiry into the matter, Police confirmed the man had stolen the car the same day and arrested him.
The children have been put under the care of the Police Minors Group (Grumen).