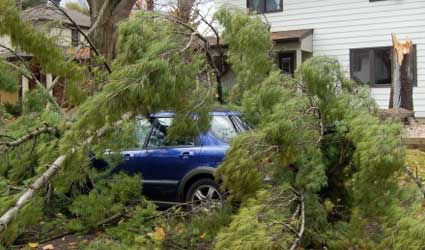 WINDS of up to 85kph earlier this week caused havoc in Mallorca.
In Palma, many cars were damaged when trees and branches fell on them, and council workers had to attend many cases in which trees were damaged.
Meanwhile in Soller, a sailing ship came loose from its moorings due to the strong waves and had to be dragged off the Traves Beach the following morning by two fishing boats. It was refloated at sea.
Meanwhile, an investigation has been opened by Palma City Hall to determine what caused part of a roof on a building in Calle Gabriel Llabres to collapse.
An area of 100m2 at the back of a building near the old Metropolitan cinema collapsed although surrounding buildings were not affected. It is believed it may have been due to the weather.