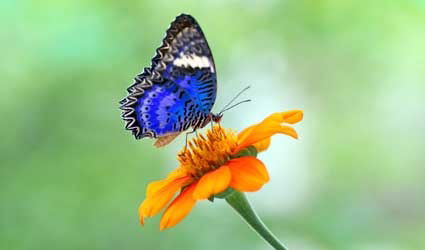 A BUTTERFLY garden can be an attractive addition to any outdoor space.
Kathy Anderson from www.freeplants.com says: "Butterfly gardens should include a variety of plants in a variety of colours and heights. Consider planting, azaleas, rhododendrons and lilacs for height. Weigela, with its flowers like dainty trumpets, is another good shrub for attracting butterflies."
When deciding where to locate a butterfly garden, people should choose a spot that is not isolated from other plants as they will be more likely to find your garden if there are other flowers nearby.
No butterfly garden should be without Butterfly Milkweed (Asclepias tuberosa). Not only will the bright orange blossoms attract many butterflies, but the plant will also provide food for caterpillars. Dill and parsley also provide food for butterfly caterpillars.
Buddleia is also a popular choice for attracting butterflies and is commonly known as the 'butterfly bush.'