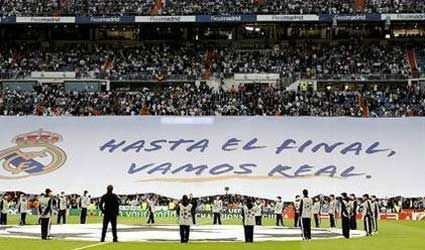 According to a study by the AIMC (Media Investigation Association), Real Madrid is the football club with the largest amount of supporters.
The survey including the first division Liga BBVA teams show the following: Real Madrid (23,8%), Barcelona (18.2%) and Atletico Madrid (3.7%).  Valencia and Athletic Bilbao come in later with 3,1% and 2,7%.
The results of the survey also indicate that despite Real Madrid having the largest crowd, Barcelona wins when it comes to merchandise sales, with items such as official jerseys.
Other results also show that tennis is the second most watched sport in Spain with an impressive 32,4%, behind the 51,3% from the undisputable king football.