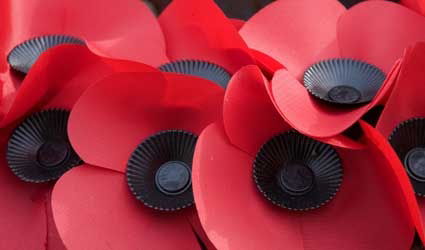 AXARQUIA residents are invited to honour those who lost their lives in armed conflicts at two events to be held this weekend.
The Nerja branch of the Royal British Legion has organised a Poppy Ball and a Festival of Remembrance to take place at the Nerja Caves restaurant today and on Sunday.
For the 14th year at the same venue, the Poppy Ball will raise funds to contribute to the causes espoused by the Royal British legion.
The white tie event will start at 7.15pm with reception drinks and canapes, and will be followed by a four course meal with wine.
Live music will be provided by band The Flying Dolphins and crooner Barry Marx. There will be raffle prizes throughout the evening.
Tickets are available for €35 by calling Nick on 95252 2630 or Marilyn on 95252 6423.
On Sunday, a Festival of Remembrance is to be held at the Nerja Caves restaurant from 11.40am.
This act will be followed by a lunch in the same venue for €16 per person.
For bookings call Marilyn on 952 526 423.