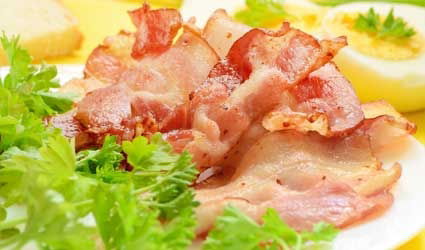 MOST dishes taste better with bacon.
That's according to research which suggests it is the ultimate seasoning. The Food Network carried out an analysis of 50,000 recipes and over 900,000 comments which showed that few dishes taste worse when bacon is added; creamy pasta dishes and desserts being the exception.
To back it up, the point has now been mathematically proven. The exact chemical reaction that makes bacon smell so tempting occurs between an amino acid and a reducing sugar when heated. These combine and release smells and flavours to make people salivate.
Researchers then carried out tests on average food ratings with and without bacon and found that bacon improved the scores.