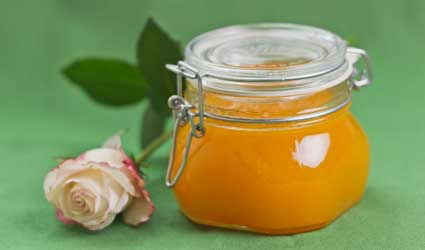 THE first homemade mango jam manufactured in Spain has been launched.
The product can be found in gourmet shops, herbalists and fruit shops all over the country from €2.50.
The jam is made with no added preservatives or artificial colours, and is 75 per cent mango flesh and 22 per cent sugar.
The remaining 3 per cent is lemon juice, which serves as a natural preservative.
It can be stored up to three years, although it is recommended to consume it in a period of a year to prevent it from losing its antioxidant properties.
Malaga Mango Jam (Mmm) is the company behind this creation, which is made entirely with Osteen mango.
This variety is grown in the Malaga region of the Axarquia, where the company is based, one of Spain's main sub tropical fruit producers.
The company expects to sell 20,000 jars of homemade mango jam per year at a price of €3.50 each.
To meet this demand, they need at least 10,000 kilos of the sub tropical fruit, they claimed.
The Pharmacy College at the University of Granada is carrying out a study to determine the nutritional value of the jam.
In the meantime, Mmm representatives claim the jam elevates the flavour of the mango, something which is very appealing to children, they added.