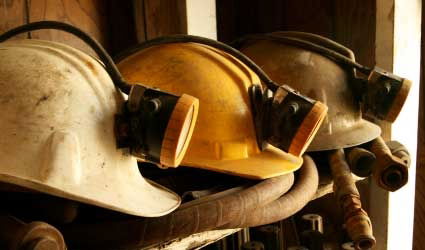 FIREDAMP, the miner's enemy, recently took six lives in Leon.
Deadly methane gas released with the coal is rapid, silent and odourless.  In the past a the death of caged canary was the only warning of firedamp's presence, but the well-equipped miners in the Emilio del Valle pit 694 metres were still vulnerable.
Firedamp and Spain's geologically-complex mining areas make its coal uncompetitive.  Large quantities of methane in many mines in Leon and Asturias require heavy investment in maintenance and safety measures.
The mining sector's decline began in the 1960s and accelerated in the 1980s
At that time 51,127 men were employed in Spain's pits.  Now there are fewer than 5,000.
Between 1990 and 2012 the industry required €24 billion of public money but
Brussels has decreed that by 2018 only mines able to survive without government funding may remain open.  Jobs will be cut to 4,500 and uncertainty regarding the future prompted last year's miners' strike and march on Madrid.
Until then, the government has promised the unions that Spanish coal will generate 7 per cent of the output of the country's power- stations.