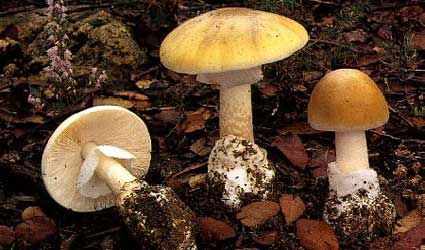 A MAN, 78, died in Olvega, Soria, after eating a poisonous fungus.
The fungus, probably a variety known as death cap, was picked by the victim more than a week before he died in the intensive care unit of a local hospital. The symptoms appeared six hours after he ate them, starting with vomiting and diarrhoea, and led to liver, kidney and multiple organ failure.
Regional authorities have asked people to take care when picking and eating mushrooms, especially if they differ from the most common varieties.