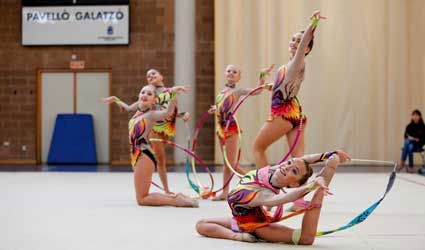 A MALLORCAN team won the gold medal at the Balearics Gymnastic Championship in Ibiza.
Four different categories were competed in at the highest level for the title.
The gold medal for the 'infantiles' category was won by the Club Gimnastica Consell team after performing a beautiful piece with three hoops and two ribbons to fantasy music from Cirque du Soleil.  
The girls that form part of the team are Alexandra Moody, Garida Albertí, Rita Jaume, Patricia Carbonero, Itziar Lainez, Aina Oliver and Pilar Sánchez. 
They will now continue to train hard for 12 hours a week to strive for perfection in time for the Spanish National Gymnastics Championship, which will take place in Granada on December 12 to 15.