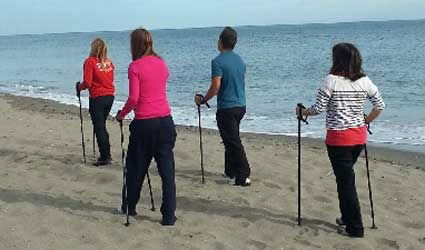 THE Holiday World complex in Benalmadena plans to encourage its clients to practice active tourism this year to maintain a healthy lifestyle while on holiday.
To do so, they have arranged a series of sports, cultural and gastronomic activities to encourage people to know the Costa del Sol.
They include bike rides, hiking, gastronomic workshops, and open-air sports such as Nordic Beach Walking the General Manager, Mari Francis Peñarroya explained.