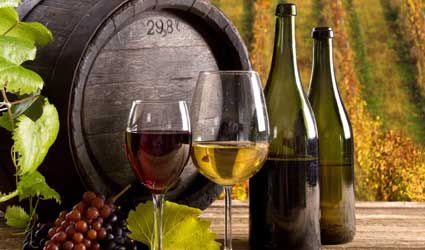 THIS Sunday wine amateurs are called to celebrate the European Day of Wine Tourism.
Organised by the European Network of Wine Cities (RECEVIN), this day aims at promoting wine tourism both at a national and international level.
It also aims at promoting areas surrounding vineyards as economic assets, as it has done since it was first held five years ago.
Countries joining the wine-friendly network include France, Italy, Greece, Germany, Portugal and Slovenia.
In Spain, cities like Aranda de Duero, Jerez de la Frontera, Tomelloso, Vilafranca del Penedes and Villarobledo are part of the association.
These cities will offer numerous activities to commemorate the drink, including guided tours in vineyards and wineries as well as wine and tapas tastings.