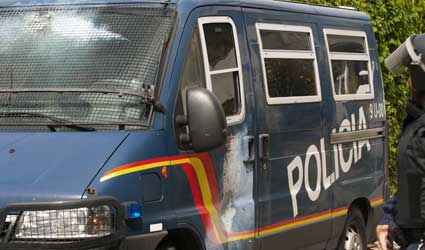 A DRIVER has been arrested in Manacor for driving in the wrong direction in a stolen vehicle and trying to run over and attack police officers.
National and Local Police officers arrested the suspect, a young-man known for criminal activity in this area of Mallorca, for threatening road safety, attempting to cause harm to officials, criminal damage and car theft.
The first report of the incident was made by National Police who signaled the vehicle to pull over for driving the wrong way down a road. Not only did the driver ignore the signals but he proceeded to try to run the officers over, said police.
The driver continued to travel at high speeds, without respecting any road signs and crashed into another vehicle when he ran a stop sign at the junction between calle Joan Lliteras and call Antonio Pascual de Manacor, police added.
The suspect then attempted to flee on foot, but the officers caught up with him. Further police reports state that once the arrest was made the suspect became violent and tried again to attack the police officers.