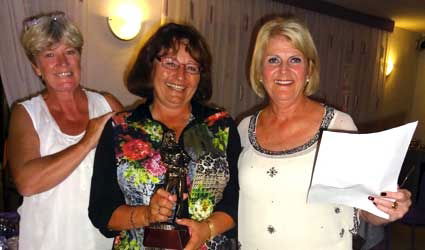 THE ifach Golf Club Ladies played an Autumn Away Day at La Galiana Campo de Golf.
The First Division in the competition was won by Sonia Apblanalp with 35 points, with Sandy Coates (34) in second, and Marlis Achcar (33) in third.
The winner of the Second Division was Jane Titcombe (33), followed by Jan Adams (28) in second and Toni Rowe (27) in third.
The Club would like to thank Sandy Coates and Liz Roberts for organising a successful away day.
The club's men also played in a Men's Contra-Par competition for the Don Scholes Trophy, won by John Woods, who scored three holes under par, with Tony Valvona in second and Alan Ford in third who both came in two holes under par.