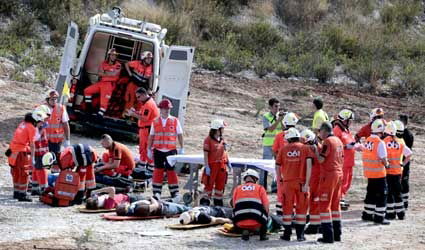 MORE than 150 members of the emergency services took part in a safety drill carried out in Benalmadena.
They included members of the security forces, firemen, paramedics, doctors and volunteers.
The drill recreated a multiple crash involving an articulated lorry, four cars and 20 casualties.
It was attended by the mayor, Paloma Garcia, and the Councillor for Security, Concepcion Tejada.