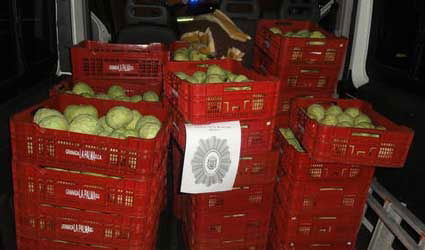 FOUR people have been remanded into custody for allegedly stealing a total of 1,000 kilos of custard apples in Motril.
Local Police made the arrests as part of the so-called 'Operacion Chirimoya' (Custard apple operation) to fight against the theft of the fruit in the municipal area.
The accused were arrested in two separate operations in the farming area of Zorreras and the Minasierra road of Motril.
Police seized the stolen fruit as well as the vehicles the arrested were travelling in, a van and a car.
Local Police announced their intention to continue with the special operation to prevent the theft of custard apples in Motril.