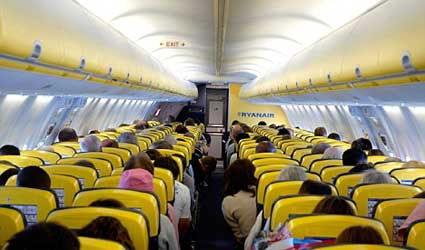 A FLIGHT from Prestwick, Scotland, to Malaga, had to be diverted to Madrid due to an altercation on board.
Seven people were arrested by Guardia Civil, the four people causing the problem and another three who resisted the authorities.
The passengers on the Ryanair flight were reportedly drunk and began to insult the passengers and crew. The captain decided to stop in Madrid where the Guardia Civil boarded the plane and removed them, before the rest of the passengers continued on their way to Malaga.