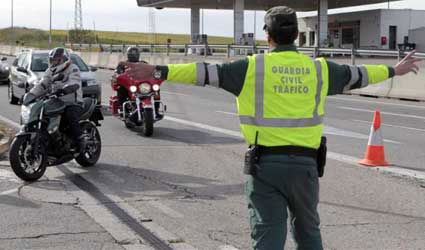 FIFTY-FIVE people have been arrested in Spain as part of an international operation against illicit car trafficking in the European Union.
More than 3,000 Guardia Civil officers participated in the operation by increasing tax controls in ports and vehicle checkpoints on the Spanish road network.
Their presence at borders was also increased in order to detect and recover stolen cars.
They cooperated with the French Gendarmerie and the Portuguese Republican Guard, and were coordinated by the European Police Office (Europol).
More than 5,500 controls were carried out, with a total of 1,231 people and 4,301 vehicles identified.
In Spain, Guardia Civil recovered 56 stolen luxury cars and arrested 55 people of Moroccan, Spanish and Dutch nationalities.
The vehicles recovered were mainly from Spain, Italy, Belgium and Germany, and were being sold in Eastern Europe and Northern Africa.