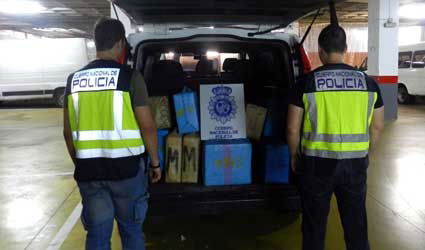 FOURTEEN people have been arrested in Murcia, Malaga, Almeria and Cuenca for drug-related crimes.
According to National Police, the gang of Spaniards and Moroccans based in Malaga intended to distribute more than four tonnes of hashish in Spain.
The drugs were bought in Morocco and stolen vehicles with false plates were used to transport them.
Four members were arrested in July when police discovered that 1,500 kilos of hashish were due to change hands at a shopping centre in Murcia. More recently, six members were arrested in Cuenca when they planned to hand over three tonnes of hashish to sellers.
Police from Cartagena and Velez-Malaga carried out the investigation.